Unión Martín, backed by Alantra PE, partners with Mauritanian SMPI
---
Date 2 December 2019
Type Alternative Asset Management
Madrid – Alantra, the independent global mid-market investment banking, and alternative asset management firm, today announced that its Private Debt team has completed the second deal from its latest fund after investing around €20m in Ontime, an integrated logistics company providing personalized services to large and mid-companies.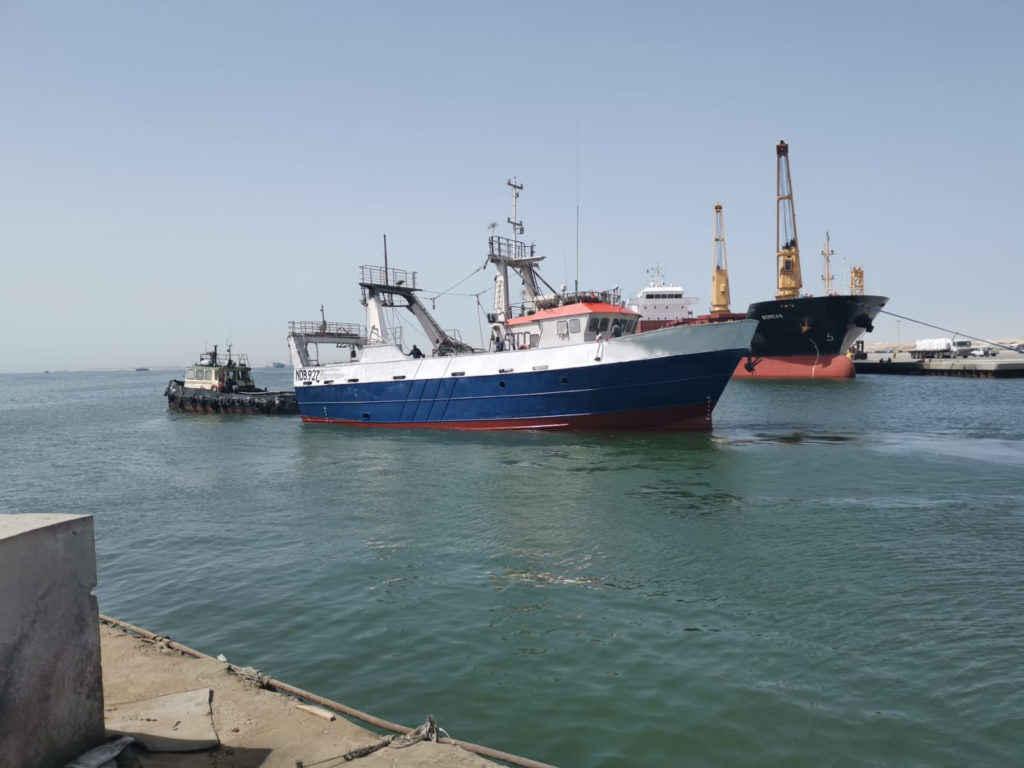 Madrid, December 2, 2019 – The Unión Martín Group, a company backed by Alantra Private Equity that is specialized in seafood products with special relevance in octopus, squid, and cuttlefish, has completed the acquisition of a significant stake in the Mauritanian fishing company Societé Mauritanienne pour la Pêche Industrielle ("SMPI"), which has three freezer vessels and a fishing capacity of c.700 tonnes per year. As a fundamental part of the agreement, its Mauritanian partner, Mr. Mohamed Lemine Laroussi, maintains a significant stake and continues managing the company.
Unión Martín already had exclusive agreements for the supply of raw material captured by SMPI, so this acquisition will allow it to obtain the margin generated by the ship-owner at sourcing. After this transaction, Unión Martín reinforces its vertical integration strategy and its positioning at sourcing, which remains essential for a product category with growing international demand such as cephalopods.
Together with its other two subsidiaries Palma Pesca (four fishing vessels) and Fine Fishing (three fishing vessels), Unión Martín now controls a fleet of ten vessels in total in the FAO 34 fishing ground (Morocco and Mauritania), reinforcing its position as one of the main European operators in this region, one of the most important cephalopod fishing areas in the world.
In addition, UM has several exclusive supply agreements with ship-owners in Morocco, as well as collaboration agreements with three processing plants managed by local partners in Mauritania.
The acquisition of SMPI is part of the new strategic plan, which started in June 2018 after the incorporation of Alantra Private Equity in the shareholding of Unión Martín, and represents the third transaction of this type carried out by the Group, as in September 2018 it completed the acquisition of Fine Fishing and in 2014 the acquisition of Palma Pesca.
Unión Martín, with its headquarters and processing facilities in Las Palmas de Gran Canaria and sales offices in the Iberian Peninsula, has experienced significant growth in recent years, exceeding 10,000 tonnes of product sold.
With more than 20 years of history, Unión Martín has consolidated itself as one of the national leaders in the extraction, processing, and marketing of seafood products with FAO 34 origin and strong specialization in cephalopods. Most of its turnover corresponds to the national market where it sells to the wholesale channel, Horeca, and Mercadona in the Canary Islands.
In addition, the Group has managed to increase its customer base and the volume of exports, which currently accounts for 20% of sales. Unión Martín's products are sold in countries such as Italy, Greece, the United States, Japan, China, and Uruguay.
During the last year and a half since Alantra Private Equity joined Unión Martín as a partner, the Group has focused on redesigning and strengthening the management structure with the incorporation of a new General Manager, Chief Financial Officer, and several sales representatives, as well as implementing internal management control systems.
Alantra Private Equity's plans for Unión Martín include continuing to strengthening the company's position at sourcing by adding new fishing vessels to its existing fleet as well as developing its processing capacity in order to improve client service and widen its product catalog. Alantra Private Equity also plans to continue supporting Unión Martín's international expansion plan, one of the company's main growth pillars for the coming years, as well as continue to strengthen its management and institutionalization process.
Commitment to sustainability
As part of the company's value creation plan, Unión Martín has also announced its recent incorporation into the NGO Sustainable Fisheries Partnership (SFP), which works with the fishing industry to improve sustainability initiatives along the entire seafood value chain.
Founded in 2006, SFP leads the initiative Target 75, which promotes the objective of 75% or more of global volumes of seafood products being produced in a sustainable way or improving towards sustainability by 2020.
In this way, Unión Martín joins the initiative Target 75 and SFP's mission to act as a catalyst in the supply chains of the global fishing industry to repopulate marine fauna and reduce the environmental impact of fishing and aquaculture.
"It is absolutely essential to have the participation of industry leaders like Unión Martín to ensure the sustainability of the global marine industry," said Pedro Ferreiro, Deputy Division Director for Buyer Engagement at SFP. "By supporting the initiative Target 75, companies like Union Martin are playing a very important role in protecting the global marine ecosystem".
"We are proud to contribute to the sustainability of our oceans," said Fernando Soriano, CEO of Unión Martín. "Future generations must be able to experience the richness of the world's oceans and be able to live off them, just as we do today.