Alantra wins Private Equity Magazine's 2018 Mid-Market M&A Advisor Award
---
Date 16 April 2018
Type Investment Banking
Alantra was awarded Best M&A Advisory firm in 2017 in the Smid category at the 13th Private Equity Magazine Awards on 9 April 2018. The jury was made up of 23 leading figures of the French corporate finance sector.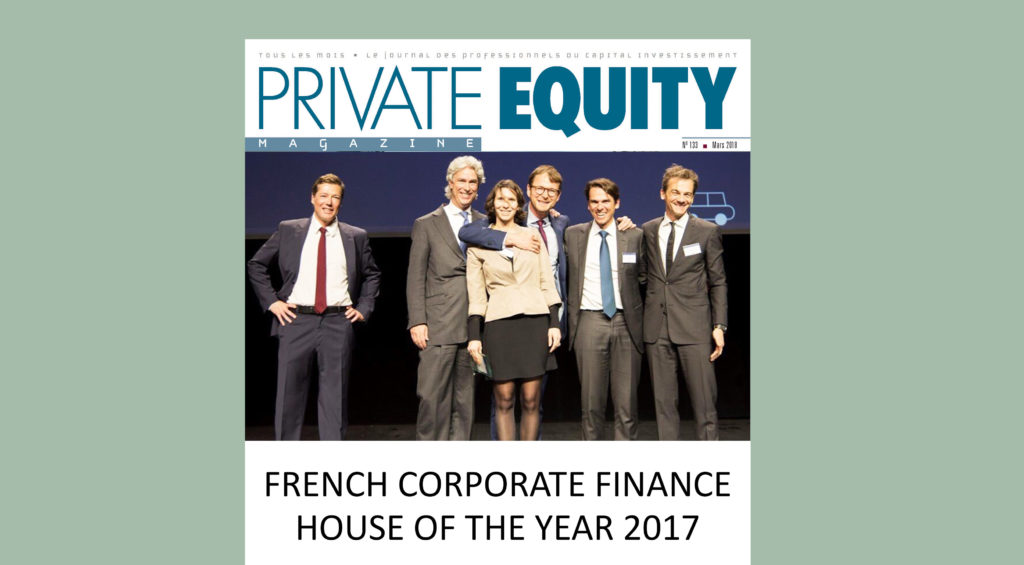 Alantra was rewarded only three years after the investment bank's launch in France. The Paris office, that now employs 30 professionals (including Franck Portais, Franck Noat, Olivier Guignon, Ashley Rountree, Oriane Durvye and Florian Touchard) has advised 50 deals since 2015, among which 30 in 2017. Last year, half of the deals involved private equity funds.

In 2017, Alantra advised funds both in acquisitions and sales, building on its sectorial specialization and strong international network, with 300 bankers in 21 countries (Europe, the US, Latin America, Asia). The list of Alantra's deals includes the sale of Colisée owned by EURAZEO Capital – to IK Investments, the sale of Edimark to Montana and the sale of Potel & Chabot to EDRIP / ACCORHOTEL. On the acquisitions side, Alantra focused on finding value added perspectives for its clients, as illustrated by the acquisitions of A2Mac 1 by Five Arrows and Alkan by IDI / Chevrillon.