Alantra strengthens its Global Chemicals expertise with the incorporation of Aamit Joshi
---
Date 17 September 2019
Type Investment Banking
London / Frankfurt – Alantra, the independent global mid-market investment banking and asset management firm, today announced it has hired Aamit Joshi as Managing Director and Co-Head of Chemicals. Mr. Joshi, who will be based in London, will join Alantra's Chemicals Group to support global origination and execution of M&A transactions in the sector.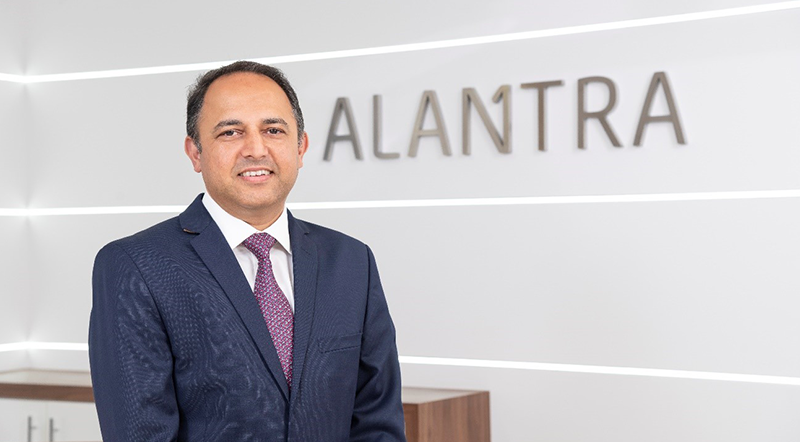 Mr. Joshi, who has over 15 years' experience in executing M&A transactions in the Chemicals segment, will add to the firm's existing expertise. In the last six years, Alantra has completed over 30 transactions in the Chemicals segment (60% cross-border) across Europe, the US, Asia, and Latin America. Most notably, the firm advised in the acquisition of German player Solvadis Group by Japanese Sojitz Corporation, enlarging the company's position as a global player within the methanol industry; the €195m sale of Sun Capital's Elix Polymers, one of the largest ABS producers in Europe, to China's conglomerate Sinochem; the acquisition of Chilean Aislantes Nacionales by Henkel, allowing the German adhesives industry leader to enter the Chilean building materials market in a strong position; the sale of Berlin-based phenolic resins manufacturer Prefere Resins to Silverfleet Capital; and the acquisition of United Initiators, a world leading manufacturer of organic peroxides and persulfates, by Equistone Partners Europe.
"The addition of Aamit will allow us to strengthen our unique proposition to the Chemicals sector, bringing together a polymer chemist and a chemical engineer each with more than 15 years of M&A expertise in mid-sized Chemicals deals", Dr. Bernd Schneider, Head of Chemicals at Alantra, said. "Supported by c. 200 corporate finance professionals worldwide, we will be in a unique position to provide tailored and value enhancing advice to our private equity and corporate clients in all relevant subsectors of the Chemicals industry and its adjacent industries."
Mr. Joshi joins Alantra from Lincoln International where he spent six years covering the Chemicals sector and executing transactions in Europe and Asia. Prior to his time at Lincoln, Mr. Joshi was a Director with Ambit Corporate Finance, based in Mumbai, India, covering Chemicals in Asia. Prior to Ambit, Mr. Joshi was part of the M&A team at Dresdner Kleinwort in London, where he spent several years covering the European markets in Chemicals and Packaging and later building the Asia business in Chemicals. Early in his career, Mr. Joshi worked for Reliance Industries Ltd., India's largest Chemicals company. He received a bachelor's degree in chemical engineering from Gujarat University, an MBA from the Institute of Management, Development & Research in Pune and a Master's in Finance from London Business School.
Commenting on the appointment, Wolfram Schmerl, Managing Partner of Alantra Germany, said, "Aamit brings extensive industry knowledge and deal experience to Alantra, as well as a network of relationships with private equity funds and leading corporates in the US, Europe, India, and the rest of Asia."
"I am very excited to join the Alantra team," said Mr. Joshi. "Chemicals is a global sector where clients today are seeking value-adding ideas across different geographies. It will be a pleasure to team up with Bernd, with whom I have worked previously, and together we will aim to serve our clients even better relying on a collective transactional experience of more than 30 years."
Strategic reinforcements in Investment Banking
Mr. Joshi's appointment follows several hires announced earlier this year aimed at strengthening Alantra's Investment Banking division through the addition of sector and product specialists.
Alantra expanded its US presence by adding a team in Chicago specialized in the insurance sector, opened a new office in Hong Kong to cover South East Asia, hired three managing directors to strengthen healthcare and technology in the US and the UK, opened a new office in Copenhagen, and added six senior professionals to its corporate portfolio advisory business.