Alantra partners with Enagas to launch an Energy Transition Fund
---
Date 10 March 2020
Type Alternative Asset Management
Madrid, 10 March 2020 – Alantra and Enagas have partnered to launch a €150m fund targeting innovative, fast-growing energy transition companies in Europe. The Fund, named Clima Energy Transition Fund, will take minority stakes in late and growth stage companies operating in the green hydrogen, biogas, energy efficiency, decarbonization, sustainable mobility and digitalization for energy transition segments.
A new management company will be formed, with Alantra holding 70% and Enagas the remaining 30%. The newly formed company will be integrated into Alantra's alternative asset management division. The management team will be composed of professionals with international backgrounds that combine technical as well as investment and asset management knowledge.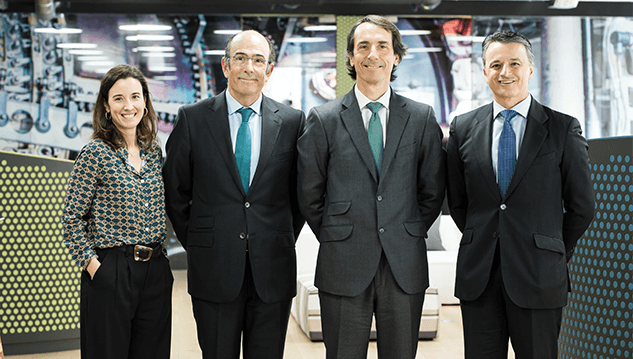 Alantra will bring its expertise and solid track record in asset management, where it currently offers its clients unique access to a wide range of investment strategies (direct investments, fund of funds, co-investments and secondaries) in six highly specialized asset management classes (private equity, active funds, private debt, infrastructure, real estate and venture capital).
Enagas will commit a minimum ticket of €20m and provide its technical and sector expertise. Enagas has vast experience developing startups in the cleantech space through its corporate venture program "Enagas Emprende", which has already funded 12 startups operating in energy storage, sustainable mobility, biogas, hydrogen, 4.0 industry and energy efficiency.
"By launching this fund, Alantra will be able to offer its clients and investors a new highly specialized investment strategy in a €300bn+ industry. It also contributes to Alantra Asset Management's strategic objective of becoming a leading player in the alternative asset management industry in Europe by increasing diversification and increasing our global exposure.", Jacobo Llanza, CEO of Alantra Asset Management, said. "Additionally, the fund aligns with the commitments to ESG undertaken by both companies."
"Technology and innovation are key elements in the battle against climate change. In a context of climate emergency, it is key to bring together committed investors with sustainable solutions to face new projects", Marcelino Oreja, CEO de Enagas said.