Alantra fully divests its QMC II fund: net IRR of c.16% and 1.82x net money
---
Date 2 July 2019
Type Alternative Asset Management
Madrid – Alantra's QMC II Fund has successfully completed the total divestment of its portfolio, achieving: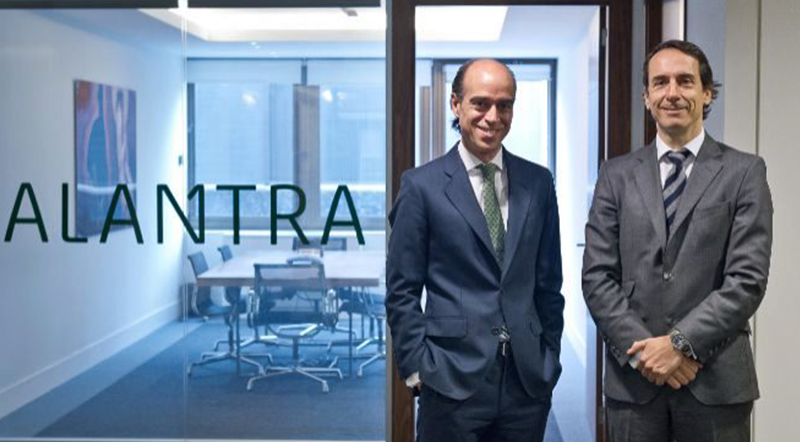 An annualized net IRR for the investor of +15.8% since inception (July 2013) 1.93x gross and 1.82x net money
The QMC II Fund has been the best performing Iberian Small & Mid Cap strategy amongst 191 Funds targeting the same universe since its launch in July 2013. The Fund invested in a concentrated portfolio of Iberian companies, which included top performing small and mid-cap businesses such as CIE Automotive, Fluidra and Laboratorios Rovi.
QMC II return since inception vs. comparable Iberian Funds1,2 Source: Alantra based on Bloomberg data
1: The graph assumes that comparable Funds to QMC II are proportionally bought and sold on the same date as QMC II, hence following QMC II investments and divestments calendar
2: Compared with 191 Funds that invest in Iberian Small and Mid-Caps (market cap < €3.5 bn)
A unique strategy in Iberia
Through its unrivalled "local flavor" and constructive hands-on approach, the QMC investment philosophy offers a differentiated strategy focusing on a concentrated portfolio of high-quality companies. It actively works with management teams and shareholders enhancing and accelerating value by driving changes constructively through an ample toolkit of initiatives. On a case by case basis, Board of Directors representation helps maximizing returns and/or supervising execution risks.
Alantra is currently fundraising for the successor Fund to QMC II. QMC III will follow the proven investment philosophy of acquiring significant minority interests in listed Iberian small and mid-caps with: i) outstanding asset quality ii) large growth potential, iii) global leadership in niche markets, iv) solid financial muscle and, v) led by world class management teams.
Evolution of QMC III returns 1 vs. comparable indexes since inception 2 Source: Bloomberg
1: Return calculated on C1 Class (class which currently has the highest Net Asset Value of the Fund)
2: QMC III was launched in October 13, 2017
The investment team of QMC III firmly believes that the Iberian market is currently the most attractive in Europe to deploy an active ownership strategy in Small & Mid-Caps, space that suffers from a structural lack of research coverage while at the same time having a number of outstanding companies with global exposure. The successful track record of QMC III investment team makes it the best positioned to navigate an opportunity set in which local knowledge and constructive engagement are key attributes. QMC III – structured as an evergreen vehicle – has clearly outperformed its benchmark (Ibex MC) since inception (2017), being consistently ranked within the top percentile in its category.