Alantra expands Midlands team with appointment of Rena Sandhu
---
Date 16 January 2020
Type Press Releases
Alantra today announced that it is expanding its Birmingham-based team with the appointment of Rena Sandhu, an experienced finance professional who has spent over 20 years in the Midlands region. Rena joins Alantra's Midlands team as a Director.
Rena was previously at KPMG in Birmingham where she specialised in Private Capital and Deal Advisory (M&A and Valuations), advising a range of local businesses from FTSE 100 companies to privately owned family businesses. She will focus on building Alantra's presence with corporate clients and investors across the Midlands, ensuring they have access to the full suite of corporate advisory and capital raising solutions that Alantra provides as a leading, global mid-market advisory business, working alongside the partner group comprising Richard Sanders, Justin Crowther and Simon Peacock.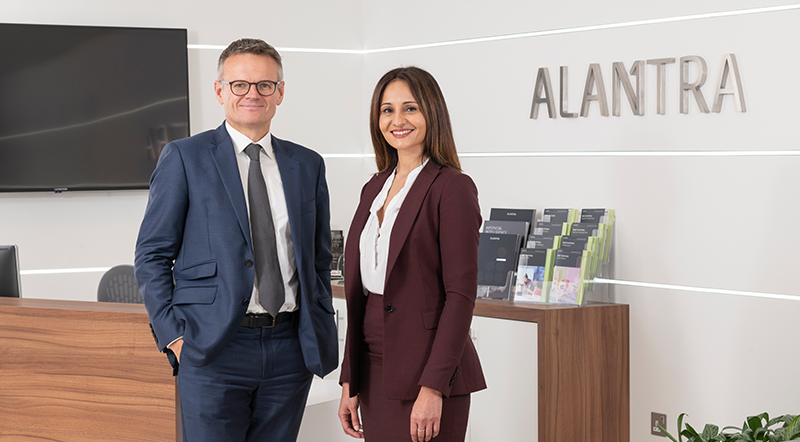 Rena's appointment, effective as of 2 January 2020, comes at a pivotal time when a more stable political and economic environment is set to boost UK business activity and confidence. It also reflects Alantra's ongoing commitment to the Midlands market where the UK advisory team has been active since 1998.
During the last twelve months, Alantra's advisory teams have completed over 150 deals for a total value of more than £14bn, acting on behalf of private company shareholders, global corporations, private equity funds and other financial institutions.
Richard Sanders, Partner at Alantra and senior partner of the Midlands office, said: "It is great to welcome Rena to our strong Midlands team. Having worked within the Midlands business community for more than twenty years, she brings a wealth of experience and local relationships that will deepen our coverage in the region. As a result of our merger with Alantra two years ago, we are able to provide international reach, deep resources, sector specialism and access to a global network of investors and acquirers, and we are committed to ensuring our Midlands-based clients are able to take full advantage of these. Rena's appointment reflects our commitment to the region and to investing behind our people in key markets."
Rena Sandhu, Director at Alantra in Birmingham, said: "In the current economic conditions, it has never been more important for businesses to have access to deep sector expertise and broad experience in all facets of the corporate finance world. I am really excited to be joining a high-quality advisory firm with a fantastic reputation and strong international presence whilst also continuing to play an active role in the Midlands business community."