Alantra expands footprint globally with raft of new hires
---
Date 6 May 2019
Type Corporate News
Madrid / London / Milan / Lisbon – Alantra, the independent global mid-market investment banking and asset management firm, today announced the addition of six senior professionals to strengthen its portfolio advisory capabilities across Europe.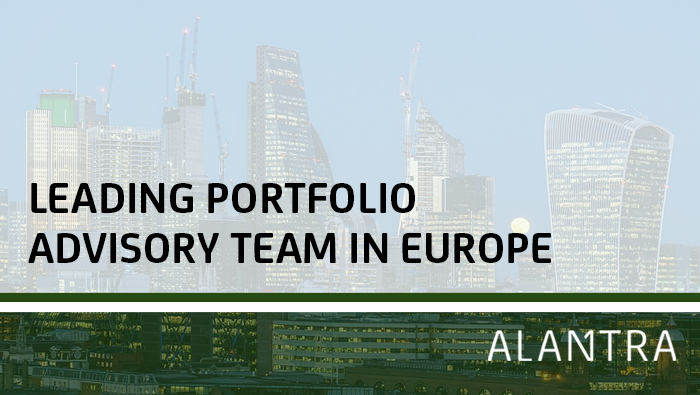 Renato Limuti, who is joining from Ernst & Young as Managing Director, will lead the Firm's Credit Portfolio Advisory (CPA) business in Milan, where Alantra already had seven professionals. Similarly, Ana Almeida (Director) is joining from Altamira to lead Alantra's CPA team in Lisbon, currently composed of five professionals. These hires reflect the strong activity and Alantra's leading position in both the Italian and Portuguese credit M&A markets.

Additionally, Alantra has recently incorporated Jim Fadel (Managing Director, London), Robin Michaels (Director, London), Valerie Castro (Director, Madrid) and Meena Evans (Vice President, London).

Alantra's CPA team is the leading portfolio advisory units in Europe, with over 100 seasoned professionals across the UK, Spain, Ireland, Italy, Portugal and Greece dedicated to transaction execution, structuring, pricing, modelling and data enhancement in relation to credit portfolios and banking platforms. Amongst its competitors, Alantra's CPA are the only advisor that is genuinely independent, cross-border and fully integrated as a single team to serve its clients. This is evidenced by its track record: it has advised c. 250 transactions across 30 countries, with a combined deal value in excess of €230bn since 2014.

New offices in Chicago, Hong Kong and Copenhagen

Alantra also announced several senior incorporations in other geographies, as well as the opening of three new offices. To read more about these achievements, please click here.