Alantra enters venture capital via strategic partnership with Asabys Partners, a VC firm backed by Banc Sabadell
---
Date 18 July 2019
Type Corporate News
Barcelona / Madrid– Asabys Partners ("Asabys"), a Pan-European Venture Capital firm specialized in investments in the life sciences and health sectors, and Alantra, an investment banking and asset management firm, have reached an agreement by which Alantra becomes a strategic partner of Asabys through the acquisition of a 35% stake in the firm. The transaction has the support of Banc Sabadell, one of the sponsors of the project and the anchor investor in Asabys' first vehicle ("Sabadell Asabys Health Innovation Investments SCR SA"). As part of the agreement, Alantra will invest in this first vehicle and will support the search for new investors and the further internationalization of the project. Asabys Partners is a Barcelona-based Pan-European venture capital firm founded in 2018 and led by experienced investors Josep Sanfeliu and Clara Campàs. Its first fund,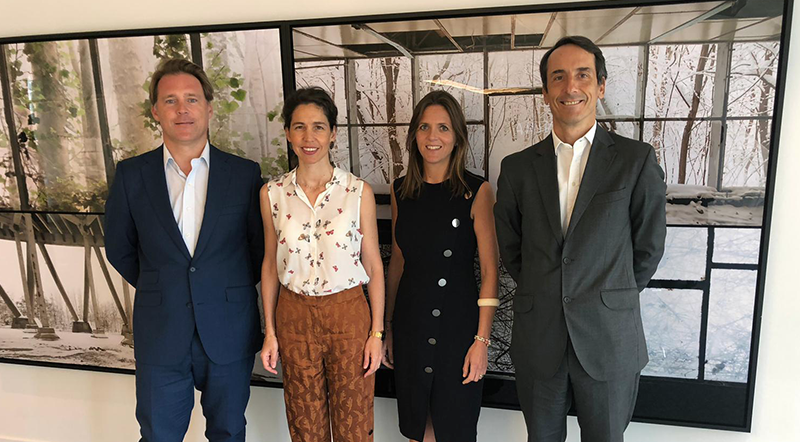 Sabadell Asabys Health Innovation Investments, already has a size of more than 60 million euros and has carried out three transactions in different countries in Europe.
This transaction also means a significant reinforcement of the Asabys structure, incorporating new talent and increasing execution capacity. Investors in Sabadell Asabys Health Innovation Investments include Banc Sabadell, international investors, FondICO Global and Institut Català de Finances (ICF), as well as various Catalan families and high net worth individuals.
"The alliance with Alantra and the support of Banc Sabadell since the beginning of this project corroborates that we are facing an enormous investment opportunity in a growing market. It also reflects that Asabys is able to execute a plan above the expectations raised in 2018 when we started, and this transaction will contribute to bring the disruptive innovation in the health sector to underserved patients with medical needs", says Josep Lluís Sanfeliu, co-founder of Asabys.
Clara Campàs adds: "this is a transaction that will give Asabys Partners the potential to go further and with more strength in its objectives to promote science and entrepreneurship in the field of health, and offer the corresponding return to our investors".
Ana Segurado, Managing Partner for the venture capital practice of Alantra, said: "We have identified the health sector as one of the most attractive and fastest-growing areas within the European venture capital ecosystem. We believe that the Asabys team has the capabilities and ambition to capture this opportunity and develop a solid growth project within the sector". First transaction of Alantra Venture Capital
This transaction represents Alantra's first venture capital deal. This area seeks to deploy different products and funds across Europe in the Tech and VC segments.
Ana Segurado, who joined Alantra in September 2018 to lead the Firm's effort in this segment, has enjoyed an extensive career with over 18 years' experience in Private Equity and VC. Prior to her incorporation, she spent 6 years as Managing Director of Open Innovation at Telefonica, leading more than 60 investments and 20 exits in the US & Europe in fields like fintech, cybersecurity, AI, IoT, and coordinating innovation projects across Latin America and Europe.