Alantra enters the Advance Analytics & AI space through Deko Data
---
Date 4 November 2022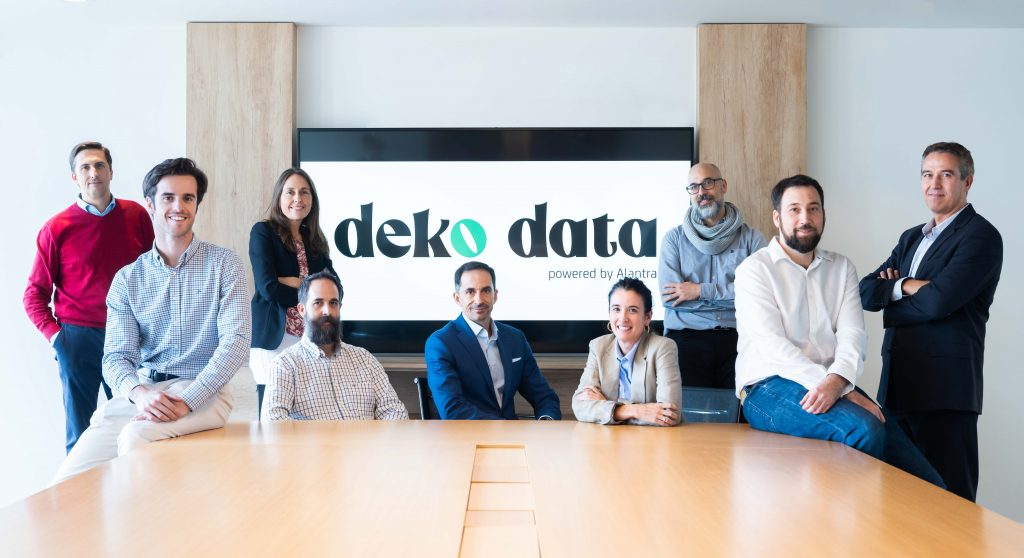 Alantra has acquired a majority stake in Deko Data, a newly-founded company focused on helping companies create value through Advanced Data Analytics & AI solutions at scale
Leveraging its end-to-end capabilities, Deko Data's management team has pioneered the application of industrialized Advanced Analytics and Data initiatives to deliver efficiencies and new sources of revenue in more than 200 projects in the last 10 years, for over 50 clients
The addition of Deko Data to Alantra's existing Investment Banking and Asset Management services creates a unique offering for mid-sized companies looking to accelerate growth, gain efficiency, and maximize their value
Madrid, 7 November 2022 – Alantra has acquired a majority stake in newly founded Deko Data ("Deko"), which uses Advanced Data Analytics & AI solutions to create company value.
Deko currently employs ten senior professionals. Most of them have been working together for almost 10 years and have a proven track record in the application of Advanced Data Analytics and AI solutions at scale. Leveraging its end-to-end capabilities, continued innovation in the space, and deep understanding of the synergies between business and technology, they have executed more than 200 projects for more than 50 large multinational companies and family-owned businesses across Europe and Latin America.
As part of their wide experience, Deko's management team developed Pragsis Bidoop, a 250-person Data & Analitycs company that was sold to Accenture in 2019.
"Advanced Analytics and Data are playing a critical role in the digital transformation of companies across the value chain," said Patricia Pascual Ramsay, Chairman of Deko and COO of Alantra. "By adding these capabilities to our existing Investment Banking and Asset Management businesses, Alantra will be in a unique position to help mid-sized companies accelerate growth, increase efficiencies, and maximize their value across business cycles."
Deko is led by Pedro Agudo, Managing Partner and CEO. He brings more than 25 years of experience in technology and, before joining Alantra, was the cofounder and former CEO of Pragsis Bidoop. Following its sale to Accenture, Pedro became Managing Director and a member of the leadership team in the Accenture Data & AI Group.
"We are very excited to partner with Alantra, a firm with a proven track record for developing entrepreneurial projects internationally and a highly specialized service offering that shares strong synergies with our capabilities. This partnership will make a difference in the P&L of large corporations and family-owned businesses and bring a sophisticated and comprehensive value offering in the fast-changing data environment," said Pedro Agudo, Managing Partner and CEO of Deko Data.
As it has done with its Investment Banking and Asset Management businesses, Alantra will actively support the growth plan and international ambitions of Deko's management team. The company plans to expand to 60 professionals by the end of 2023.
This transaction represents a new step for Alantra in the Advanced Analytics space, following the acquisition of urbanData Analytics in 2019, a technology company that operates in the Proptech segment and, thanks to its team of 40 data scientists, is a pioneer in the application of Big Data for the real estate sector.