Alantra achieved net profit of €21.7 million in H1 2019, increasing the fee business net profit by+32.6% YoY
---
Date 24 July 2019
Type Financial Results
Revenues increased by +16.4%, up to €81.8m. Investment Banking revenues grew by +29.6%, driven by +29.6%, driven by a strong performance of the corporate finance division and especially of the International Credit Portfolio Advisory business. Asset Management revenues decreased by -8.3%, due to lower performance fees (-18.5%).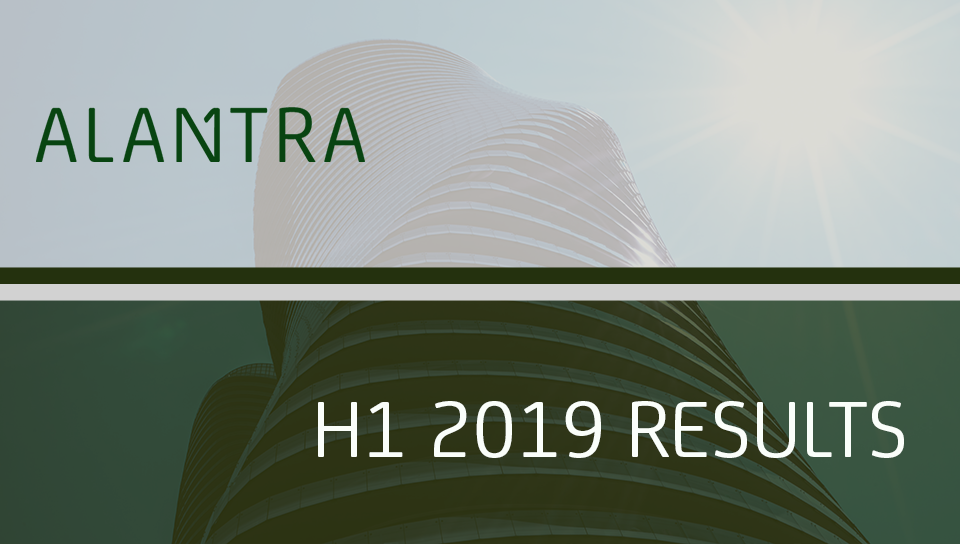 Net profit attributable to the fee business reached €12.1m (+32.6%). In addition to the fee business, the Group generated profits from portfolio divestments ( €0.6m) and extraordinary results of €8.9m resulting in a total net profit of €21.7m (+57.6% YoY).
Significant steps towards building a pan-European diversified asset manager by partnering with Access Capital Partners, launching venture capital and growing total fee earning AuM from the direct investment business by €327m YoY.
The Group finalized the first phase of the acquisition of a strategic stake in Access Capital Partners, who completed two relevant first closings during H1 raising €412m for ACF VIII Growth Buy-Out Europe and €170m for ACF Infrastructure II.
Alantra became a strategic partner of Asabys Partners through the acquisition of a 35% stake. Founded in 2018, Asabys is a pan-European Venture Capital firm specialized in life sciences and health sectors investments, currently managing €60m of AuM.
Alantra's direct investment business reached €2.1bn of fee earning AuM, an increase of +18.1% over the last twelve months.
Further strengthened the Investment Banking division by adding sector and product specialists. Alantra expanded its US presence by adding a team in Chicago specialized in the insurance sector, opened a new office in Hong Kong to cover South East Asia, hired three MDs to strengthen healthcare and tech in the US and the UK, opened a new office in Copenhagen, and added six senior professionals to its credit portfolio advisory business. Alantra advised on 83 deals (vs. 75 in the same period last year), out of which 39 were in M&A, 24 in credit portfolio advisory, eight in debt, seven in ECM and five in strategic advisory.